BEND OREGON REAL ESTATE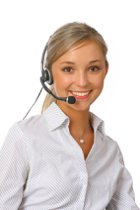 Bend Oregon has some of the most sought after real estate on the west coast and Jim's 40 years of real estate experience will help you successfully navigate the Bend Oregon Real Estate market. Retire in BEND OREGON!
Bend Oregon real estate FREE TOUR! If you are thinking about buying a home in Bend call for an appointment and he will take you on a free tour of Bend and show you 3 homes that best fit what you are looking for. There is no obligation!
You can meet and see if you would like to work together. You can also search the many homes for sale in Bend. You will have access to all homes for sale in Bend. As an experienced broker with 40 years experience in selling real estate in Oregon Jim can help you with your real estate transaction! He would like to be your Bend Oregon Broker. Please call, text or email today for professional service.
He has been selling quality homes in Bend since 1981 and makes buying and selling easy. His experience will save you money in your real estate transaction. He is a certified residential specialist and owner and Principal Broker of Bend Oregon Real Estate Expert. E-mail, Call or text 541-389-4511 for a free, no obligation, appointment.
You can search for all active listings in Bend and Central Oregon on our web site. We make it easy and fun to find your dream home. Our web site is also on of the best marketing tools in Bend for selling your home.
Search, compare and save your favorite Bend Oregon homes, town homes, condos or land for sale that you might consider for your new home. You can save your favorite properties and receive emails the second a new listing comes on the market that fits your needs. You will even be notified of price reductions on homes you are interested in.
Bank foreclosures in are now down to a trickle compared to what they were a few years ago. However, there are still some good buys to be made on bank owned real estate. Jim is a real estate expert so call today so he can help you find the right investment.
Riverfront homes are rare in Bend and bring a premium price when available. There are no lakes in Bend with private property on the water. There is only the Deschutes River which runs from South to North through the heart of Bend.
Bend has several golf course communities with homes on and away from the course. Awbrey Glen, River's Edge, Mountain High, Widgi Creek, Broken Top, Lost Tracks and Tetherow are some of the main golf course communities in Bend. Bend's golf course community home prices start around $400,000 and go up to the multi million dollar range. All of these communities are beautiful places to live in the high desert.
One of the most sought after features buyers are looking for in today's real estate market are views of the Cascade Mountains. Bend is blessed with beautiful scenery views of Mt. Bachelor, Broken Top and the Three Sisters is highly desirable. There nothing like waking up in the morning to a mountain view with fresh snow and the pink glow of the sunrise shinning on the mountains.
Jim's 39 years of real estate experience and a dominate presence on the Internet will expose your property to thousands of buyers around the world. If you are thinking of selling your home in Central Oregon call Jim today for a free, no obligation, appointment. He may already have a buyer for your home.
Prices of Bend Oregon real estate keep going up. Now is a good time to invest in real estate in Bend. Interest rates are still around all time lows. I know an old timer who told me he never got in on the good deals because he knew they were much less a couple of years ago so he would not buy at the higher price. That still holds true. Values will be up substantially in a couple of years. There's also a good chance interest rates will be up also. Call on text the number above for a free consultation. You won't find a better time to buy than right now!
Vacation Rentals are becoming a hot topic since a few owners on the west side have complained to the City of Bend. It seems these owner occupied homes want the city to regulate owners rights as to how they use their property. They claim and rightly so that some times the short term rentals are rented to people who take their parking spot on a "public" street, make noise and are just not good neighbors.
I wonder if these owners who are in the minority of property owners in Bend have considered the possibility that if these short term rentals are stopped that here is a distinct possibility they will turn into long term rentals which could be occupied by the ever increasing collage students who will be coming to Bend to attend our new Oregon State University.
Bend Oregon Real Estate - Bend Oregon Homes for Sale
Free Daily Email Updates
Automated home searches
Favorite properties
Email updates
And much more…
---
Search By MLS Number