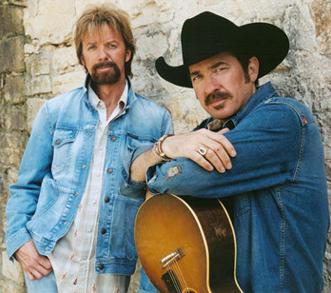 One of the many reasons people are buying Bend Oregon real estate is the entertainment. Brooks & Dunn perform a concert tonight at the Les Schwab Amphitheater. The gates open a 5 p.m. and the show starts at 6. There's a chance of rain so be prepared if you go.
Jim Johnson has been selling quality homes in Bend Oregon since 1981. Call 541-389-4511 or see his web site http://www.bendoregonrealestateexpert.com . To see more information on Bend Oregon click on the link below http://bendoregonrealestateexpert.com/bendoregon.asp .
If you would like to make a comment on this post or on the Bend Oregon real estate market click on "comments" below.