Bend Oregon Real Estate Expert
Local real estate firm, Bend Oregon Real Estate Expert, is shattering sales records by selling bank foreclosures. Father and son real estate team specializes in the sale of bank foreclosures and sales are booming.
Link to Bend OR Bank Foreclosure Search
Bend, OR March 4, 2010 -- Buyers from France, Malaysia, Alaska, Hawaii, Texas, California, Washington, Oregon and all over the world are buying Bend Oregon real estate. A local real estate firm, Bend Oregon Real Estate Expert, is shattering their previous sales records with over 50% of their sales attributed to bank foreclosures. Company sales were up 220% on a year to year comparison.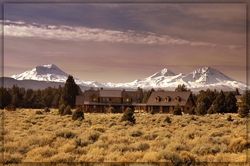 Bend Oregon Real Estate
These sales occurred in most price ranges. The highest being a new 4,000 square foot home in one of Bend's most up-scale neighborhoods that sold for $690,000. The least expensive bank owned home was a 1,400 square foot home with 3 bedrooms and 2 baths that sold for $125,000. "Bank foreclosures are selling like hotcakes in Bend Oregon" said Jim Johnson Principal Broker.
The father and son team of Jim and Matt Johnson have relied on Internet marketing to find and inform buyers from all over the world about their specialty of representing buyers in obtaining bank owned homes in Bend.
A buyer first signs up for the company's "New Listing Notification Service." They determine the criteria of the property they are looking for including, maximum price, square footage, bedrooms, baths, lot size etc.
They are then provided a link to their own web site called a "Client Portal". All listings that fit their parameters are loaded into their client portal. Then any new listings or price reductions that fit their requirements are put in their client portal and an e-mail notifies the client the minute a property hits the market.
Buyers can then save or delete the listings in their portal. All listings include color pictures and full details about the property including the amount of annual taxes. The Bend Oregon Real Estate Expert brokers have access to the client portals and can determine exactly what their clients are looking for.
Bank foreclosures that are well priced are selling within the first 30 days they are on the market. Most banks won't consider an offer for the first 5 days of the listing because multiple offers are common. One luxury home in an exclusive golf course community had six offers in the first few days it was on the market. This home was listed for $474,900 and sold in 2006 for $960,000.
Bend Oregon bank foreclosures are selling for approximately half of what they sold for in 2006 and 2007. "There's going to be a lot of money made this year by smart buyers who buy in Bend" said Matt Johnson, Jim's son and partner. "It looks like there will be a good choice of homes coming on the market for the next several months."
About Bend Oregon Real Estate Expert
Matt and Jim Johnson are a father and son team who moved to Bend in 1981 when Matt was two years old. This is their 6th year as partners and Jim has been selling residential real estate for 34 years. They specialize in helping buyers obtain bank foreclosures. For more information on bank foreclosures or Bend Real Oregon Estate call 541-389-4511.
###
Jim is licensed by the State of Oregon as the Principal Broker for Bend Oregon Real Estate Expert. E-MAIL or go to Bank Foreclosure Information.